E-Commerce in Functional Medicine: Key Benefits for Your Practice

By
Jamie Haleva
·
6 minute read
Functional medicine began in the late 20th century based on the idea of tackling healthcare using a preventative approach, combining conventional methods with systems biology.
Today, it's a thriving field. And like other industries, many functional medicine providers are now adopting technology and e-commerce to improve efficiency. E-commerce is a necessity for modern medical practices to meet patient expectations and provide high-quality services.
Revenue in the Digital Health market is projected to reach $170.20 billion in 2023. Thanks to innovations like telemedicine and remote patient monitoring, much of medication and health management can be done online.
Additionally, online platforms have become a popular way for patients to conveniently order provider-recommended testing, supplements, and services directly.
In this article, we'll discuss how you can leverage e-commerce platforms like Well ProZ to optimize your practice, increase revenue, and stay relevant in the functional medicine sphere.
Why Integrate E-commerce

into

Your

Practi

ce?
There are major benefits to adopting an e-commerce platform for your functional medicine practice:
Reduce Administrative Burden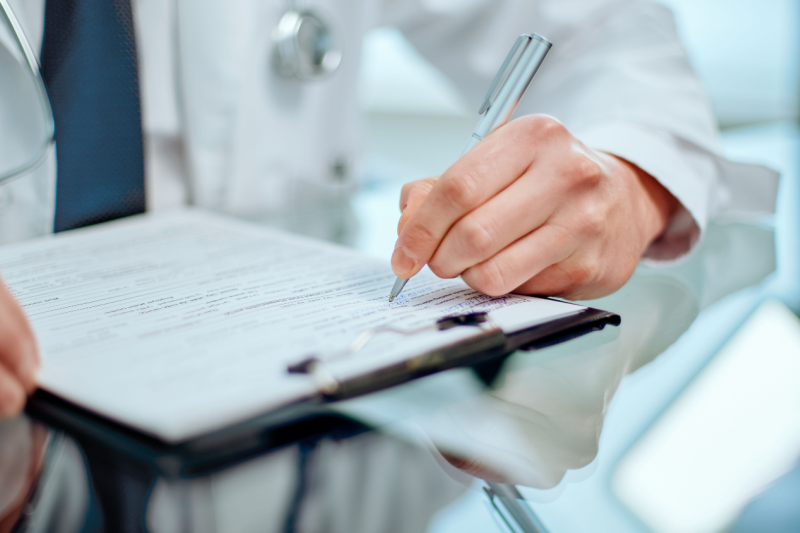 E-commerce platforms can reduce administrative burdens and help you preserve your most valuable asset—time.
How? By reducing administrative tasks—particularly data entry.
Studies show that data entry is one of the most time-consuming tasks for providers.
In fact, one study looking at 29 different specialties revealed that US physicians spend almost half their time on data entry and other administrative tasks.
Online platforms can resolve this issue by providing a simple interface for patients to purchase testing, supplements, and services. This reduces and can even eliminate the need for patient-bill invoicing. Without the constant chore of data entry, you can save time during your work week.
How much time can you expect to save? Well ProZ— users report saving up to six hours per week. That's over 300 hours per year!
Well ProZ user Dr. Goodbinder adopted Well ProZ to create a sustainable way to streamline his practice and reported saving considerable time and increasing his revenue by 84%.
"Being able to capitalize on 40 minutes and helping five or six times the number of patients we normally could in that time? That's the greatest benefit. Once you start calculating the ROI, it's an easy decision."
By saving time on administrative tasks and creating a faster ordering experience, you'll have more time for what's most important—patient care.
Streamline the Ordering Process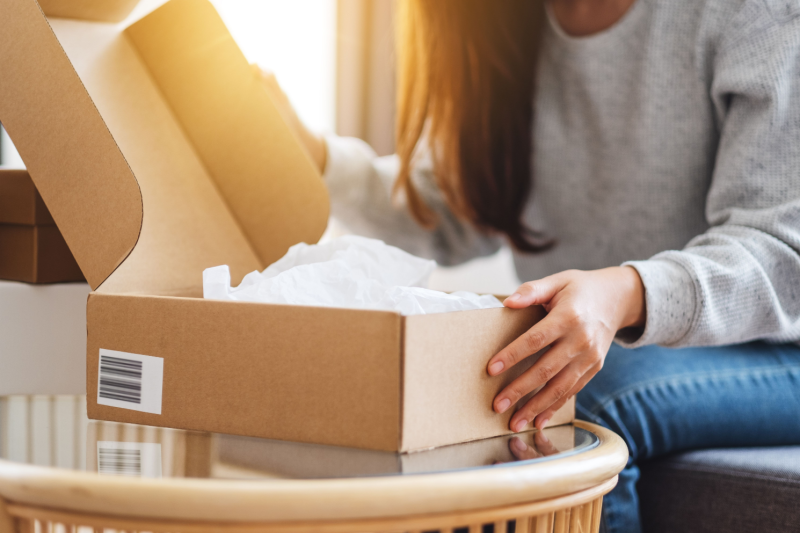 The automation that e-commerce platforms offer eliminates manual tasks and reduces human error. This will streamline your ordering process, reducing costs associated with manual labor, and improving accuracy in areas like record keeping and billing.
Automating processes like test ordering and shipping also helps eliminate delays and reduces wait time for patients—while saving you and your staff valuable hours.
On Well ProZ, patients can place their own orders, and once they submit their payment, the order is sent out immediately.
The higher productivity rates, increased patient satisfaction, and efficient ordering process that results will give you a competitive edge and increase revenue and growth opportunities.
Elevate the Patient Experience
Patients will have a better experience when using e-commerce platforms because:
They can access everything they need in one place, including supplements and services.

The ordering process is straightforward and efficient.

They have greater control and visibility over the ordering process.
Whether your patients want to book a consult or order testing and supplements, they can do it all seamlessly on a platform like Well ProZ.
Further, modern patients are open and willing to adapt to new technology, according to Deloitte's healthcare consumer engagement report.
Thus, incorporating an e-commerce platform into your practice can easily enhance patient experience and satisfaction.
Supercharge Practice Efficiency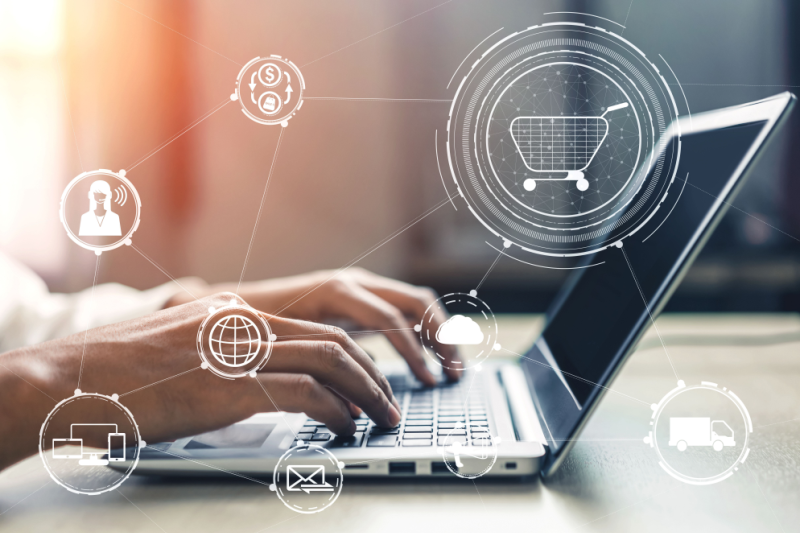 With online platforms, you can access patient data and management tools whenever you need to. With data housed online, finding patient information is faster and more accessible, and you don't have to worry about losing anything important.
With management tools, you'll be able to keep your site current and amplify your reach.
For example, in Well ProZ, you can leverage management tools to modify your shop settings and grow your practice with unique features like email marketing.
Potential Challenges of

E-commerce Integration
Technology Integration
Integrating new technology is one of the greatest challenges for providers incorporating an e-commerce platform into their practice. Healthcare providers must choose the right software and ensure it runs seamlessly with their existing platforms.
The Well ProZ team helps you set up your shop to match your brand and provides a personalized demo to teach you how to use the platform.
Security Concerns
Another common issue with transferring data onto an online platform is protecting patient information. Physicians don't want to move their private data onto a platform they don't trust.
On interfaces like Well ProZ, your information will actually be safer. Automation enhances the security and privacy of your patients' data through mechanisms like:
Data encryption

User authentication and authorization

Firewalls

Security patches and updates

Regular security training
This reduces the chance of breaches and protects sensitive information.
User Training
A third obstacle providers may experience when moving to an e-commerce platform is learning how to use it. The Well ProZ interface is user-friendly and straightforward, so you can start using it right away.
"I love how easily accessible this product is for my patients/customers. Sales are easy and efficient, and it is very user-friendly from both the seller and the customer perspective." -Leila D, Lead Clinician
There are also comprehensive resources available to help you learn the ins and outs of the platform, including:
Help Center

—Get answers to your frequently asked questions.

Facebook Group

—Connect with other providers and access updates and announcements.

Webinars

—Learn anything from setting up your shop to how to use specific features and best tips and practices.

Monthly Newsletter

—Stay updated with new features, promotions, and resources.
"[Help Center] Support was great to help with all my questions, directing me with screenshots to get the right things to happen. They were good to answer questions quickly and help me get where I wanted to go." -Kimberly M, Chiropractor
Strategies for Seamless Integration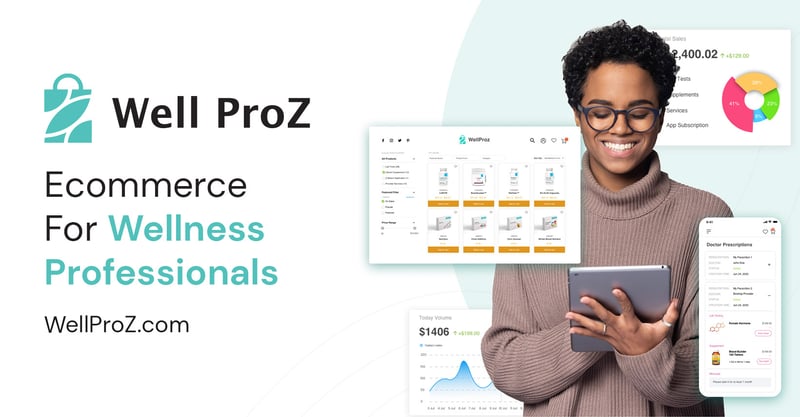 To seamlessly integrate an e-commerce platform into your practice, you can try an easy-to-use interface like Well ProZ.
Well ProZ is an all-in-one healthcare e-commerce platform that allows you to create your own branded shop to sell Vibrant lab tests, supplements, and services directly to your patients.
You hold creative control of your shop—the Well ProZ team will help you style and customize it according to your branding and in line with your existing platforms.
With Well ProZ, you can:
Develop customizable product listings

Send recommendations or prescriptions to patients—this can include supplements, protocols, and more

Create marketing coupons to discount specific products

Design email and social marketing campaigns using expert-made templates and

Done for You

content

Access the comprehensive

Help Center

to troubleshoot and optimize your shop
Exclusive Promotions Access
Well ProZ is unique because it's developed by Vibrant Wellness, a leading lab testing company in the functional testing space.
This means you gain access to exclusive offers on Vibrant lab testing through the Well ProZ platform.
Well ProZ promotions can help you save on precision testing and give your patients access to our latest labs, keeping your practice current with the latest lab technology.
How to Incorporate Well ProZ into Your Practice
Ready to optimize your practice and reach more patients? Setting up Well ProZ is simple.
To incorporate Well ProZ into your practice:
Sign up for a

personalized demo

to try out the platform.

Your account manager will set up your shop.

Start using your personalized e-commerce shop right away.
That's it!
Tips and Best Practices to Get the Most Out of Your E-commerce Shop
Well ProZ offers countless free webinars to break down the best tips and tricks to get the most out of an e-commerce platform.
Check out some of our favorites:
5 Ways to Use Social Media to Attract New and Existing Patients
Social media is a simple way to connect with potential and current patients. Learn how to use social media platforms to share helpful articles, answer patient questions, and promote events or special offers.
Discover the Secrets to Creating Powerful Email Campaigns That Get Results
Learn how to create an engaging email strategy that helps you stand out in the crowded online landscape, avoid spam folders, and write content your patients actually want to read.
Mastering Webinars: A Step-by-Step Guide to Hosting Your Own Successful Online Event!
Use webinars to establish yourself as an authority in functional medicine and attract more clients to your practice.
Access useful information on all things webinars, from hosting, to planning and preparation, to presentation and promotion.
How E-Commerce Provides a Competitive Edge
Functional medicine is a dynamic field— staying updated and competitive is required if you want to thrive.
The global healthcare e-commerce market is projected to grow from $309.62 billion in 2022 to $366.94 billion this year—an annual growth rate of 18.5%.
As more physicians incorporate technology into their practices, patient expectations for speed and convenience will increase.
By utilizing innovative solutions like Well ProZ, you not only optimize your practice overall but also ensure you stay relevant in this fast-changing industry.
Use e-commerce to streamline your practice, get the most out of your business, and reach your largest audience and greatest potential.
---
E-commerce isn't just a technological upgrade—it's a strategic move that aligns with the direction that functional medicine is heading. The field began as a pioneering approach to preventive care and has now embraced technology and e-commerce to broaden its reach and bring unique solutions to more patients.
Digital platforms, designed with healthcare providers like you in mind, offer a wide array of features to streamline practice management, reduce administrative burdens, and elevate the patient experience.
The benefits are tangible, from saving time on administrative tasks to automating the ordering process, reducing errors, and enhancing productivity.
By embracing innovative platforms like Well ProZ, you'll not just grow your practice but future-proof it, ensuring you're well-prepared to meet the evolving needs of your patients and the industry.
Let modern technology help you out so you can focus on what matters most—delivering exceptional patient care and growing your practice.